The Common Entrance and Scholarship syllabi are grammar orientated and rather rigorous at that, as any pupil or parent of a child studying CE will know. In terms of the Latin language itself, it will provide them with a GCSE-level understanding of grammar and translation. Unfortunately, this does not leave much room for Classical mythology, history or culture. These the areas that grasp a pupil's imagination and wonder and really should be accommodated into the CE syllabus more than it is; a mere passing thought. No one studies Latin and Greek solely because of their love of the Latin language but to allow them to access Classical texts to engage in the culture, history and mythology of two of the greatest civilisations the world has ever seen and have given the modern world so much.
I have thought long and hard about how to incorporate these cultural aspects into my teaching without watering down their understanding and my teaching of the language and their ability to tackle the demanding CE and Scholarship examinations. One idea that I thought would be useful and not time consuming in class was Digital Maps of the Ancient World.
This idea was born from the stories of history and mythology that occur in the pupil's Latin and Greek translations. The stories are generally discussed once they have been translated in class to give the pupils the context of what was translated. However, the pupils found it difficult to visualise where the stories actually happened; was it in Italy? Off the coast of Greece? Or in the depths of Persia?
I used the Google My Maps software to plot the Greek Myths, such as The Odyssey, the Labours of Hercules and the Iliad. This allowed the pupils to gain a better understanding of the myths and where they took place.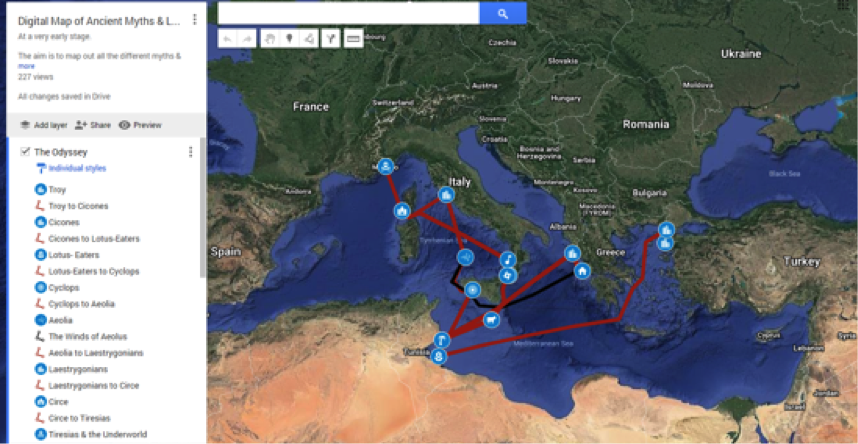 I have also ventured onto mapping the Roman Empire, again so that pupils can understand the geographical locations of famous Roman stories and historical figures.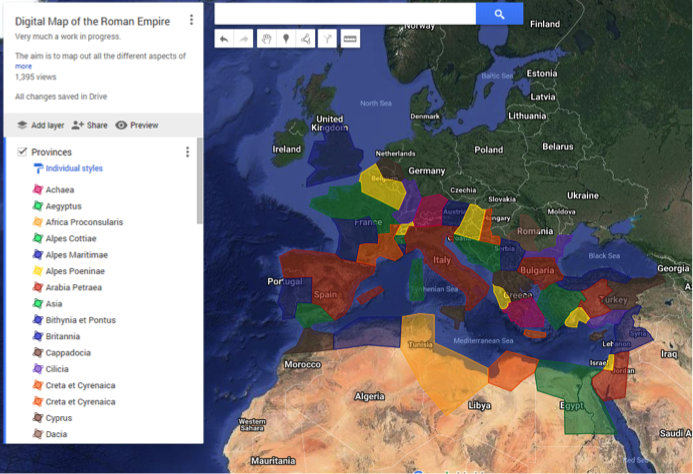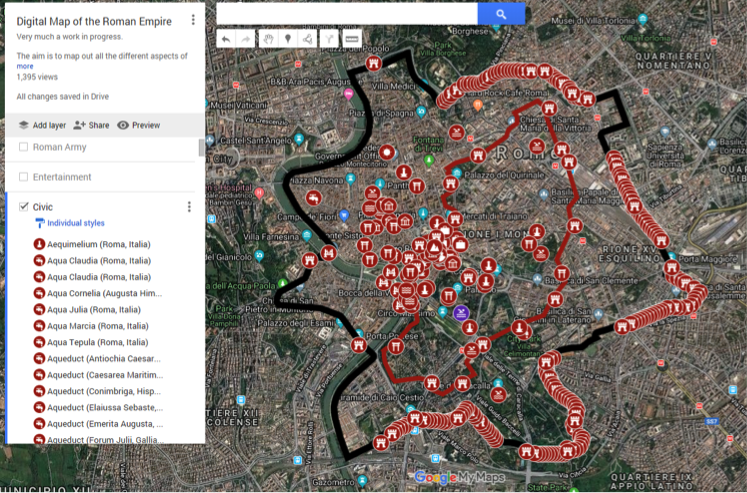 This is now all accessible on a website: www.digitalmapsoftheancientworld.com so that pupils can explore in their own time.