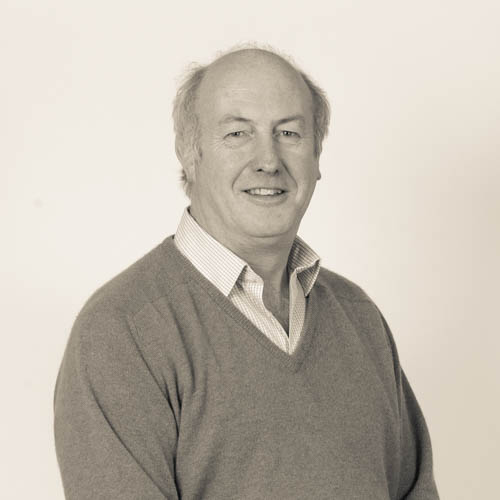 Mr David Nisbet, BA (Hons) Chairman (FGP, G&N)
After University in Leicester, David started his career at the Bristol Evening Post. He then worked for the BBC for more than 15 years in television and radio news and current affairs. He left in 1998 to work in Corporate Communications and in 2004 he joined Cairn Energy PLC and is currently their Director Group Corporate Affairs, with responsibility for Investor Relations and Communications. He is also a board member of the Winning Scotland Foundation. David has three children all of whom attended Cargilfield. He has stood on most touchlines for whatever sport, watching all three play games at prep and senior schools across the UK. He joined the Board in 2011.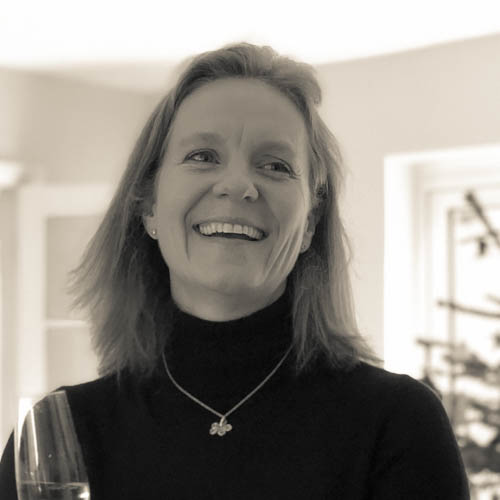 Mrs Rachel Bucknall
Rachel is a director of the TBC Pub Company which owns and runs The Bridge Inn at Ratho, and The Ship Inn and The 19th Hole in Elie. She was brought up near Kelso and educated at Queen Mary's in Helmsley and then at Haileybury College before going to York University to study music. She has three children all of whom went to Cargilfield from nursery, and then went onto Rugby School. She was Chair of Friends of Cargilfield for a number of years and her brothers, father and grandfather are all past pupils, making Cargilfield truly run through her veins. In her spare time Rachel sings for The Scottish Chamber Choir, occasionally plays for The Scottish Sinfonia, and looks after her small-holding producing meat, vegetables and eggs for her pubs. Rachel joined the Board in 2017, and takes a particular interest in marketing and contact with Old Cargundians.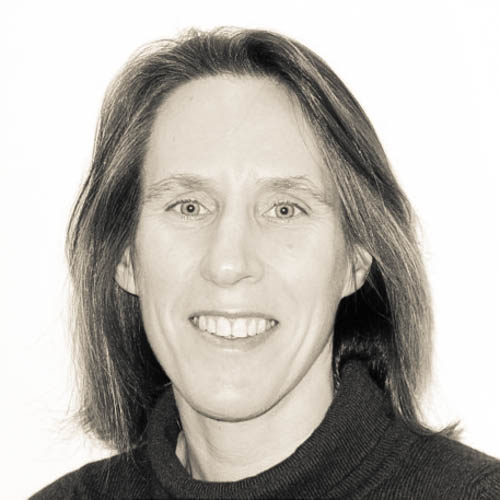 Mrs Caroline Cook, MA (Cantab), (Vice Chairman, FGP, G&N)
Caroline has three children, all of whom have been to Cargilfield. The elder two went on to Wycombe Abbey and Harrow respectively, while Fiona is in Form 8. After graduating in Modern History from Cambridge, Caroline began a career in investment banking. Specialising in the oil and gas sector, she was co-head of Deutsche Bank's top-rated equities team. Stepping out of full time employment in 2005, she now combines family time with strategy consulting in the energy sector. Beyond work and washing-up, Caroline is generally to be found outside – either on a bike or in the hills. She joined the Board in 2013, and focuses on Board governance and planning.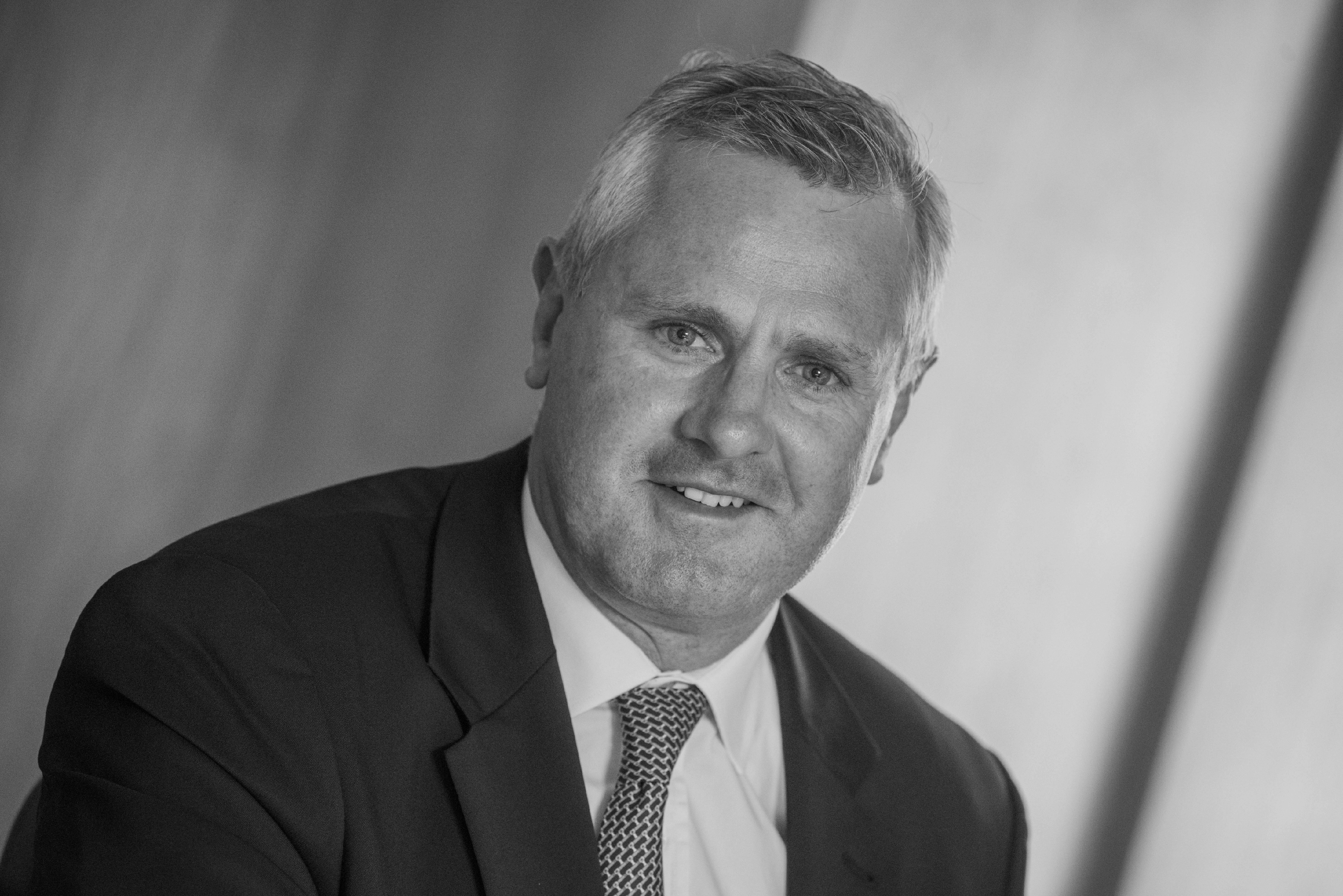 Mr Roy Leckie BSc (Hons), (G&N)
Roy Leckie was born in London in 1972 and spent his early years there and on the Wirral. Roy's family moved to Hong Kong in 1979 where he attended GSIS, and then in 1985 boarding at Fettes College. After leaving Fettes Roy went to Glasgow University from where he graduated with a BSc (Honours) degree in Statistics. In 1995 Roy joined investment management firm Walter Scott & Partners where he is now a Director co-leading its 30 strong investment management group. Roy is a keen sportsman and having retired from playing rugby enjoys swimming, hillwalking, skiing, golf and playing tennis. Roy represented Hong Kong at age group level in both swimming and rugby and more recently has participated in a number of endurance and open water swimming events. He enjoys travelling with his family and is involved in a number of charities. Roy has two children at Cargilfield and joined the Board in 2016, where he takes the lead on property issues.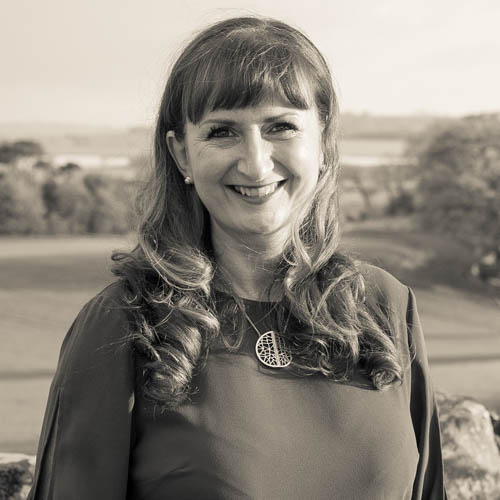 Ms Elaine Logan (Education) MA, PGCE, PGC Counselling and PGC Pupil Support, (Education and Welfare)
Elaine was Warden at Glenalmond College before retiring in December 2018. She is married and has three grown up children. She read English at Edinburgh University and completed her PGCE at Moray House. Her first teaching appointment was at Viewforth High School in Kirkcaldy, after which she spent 14 years at Dollar Academy. Throughout her time at Dollar she was a Housemistress and Principal teacher of Guidance. During this time she completed Post Graduate Certificates in Counselling and in Guidance and Pupil Support. She joined Loretto School in 2001 as a Housemistress and became a member of Loretto SMT in 2006. She held the positions of Assistant Head- Pastoral Care, Director of Compliance, Inspections and Child Protection, Deputy Head and Acting Head. She joined the Board in 2015.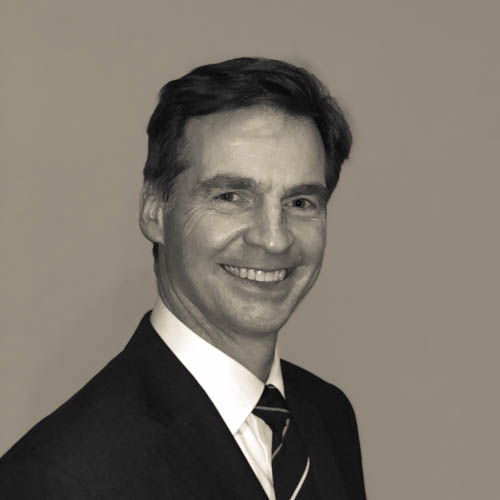 Mr Gordon Macleod
Gordon was educated at Cargilfield and Fettes and has a degree in engineering from Aberdeen University. After a period working as an engineer he joined the RAF and was based at RAF Leuchars, flying the Tornado F3. For the past eighteen years Gordon been a longhaul pilot for British Airways; he currently flies the 777. Gordon has two sons who have both recently left Cargilfield and are now at Fettes. When he is not supporting his children on the touchline or boundary, he enjoys golf, keeping fit and gardening. He joined the board at Cargilfield in 2015, and leads the oversight of health and safety.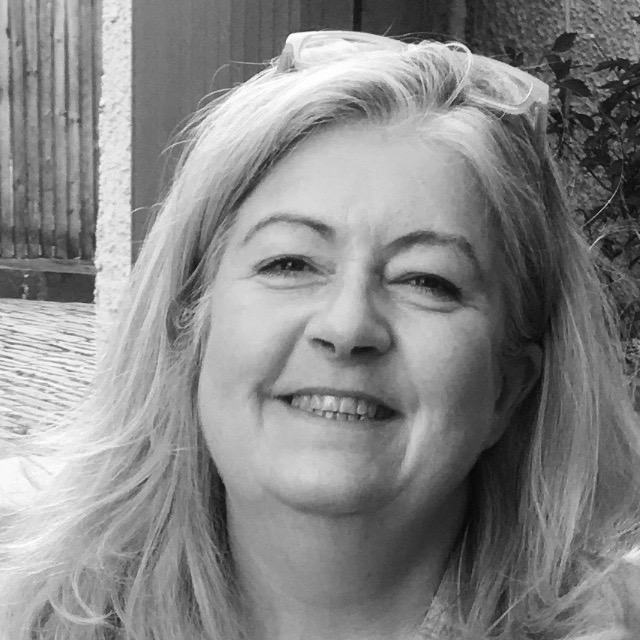 Mrs Sally Hamilton, LLB, DipLP
Sally has two children both of whom attended Cargilfield before going on to Glenalmond College where they are still pupils. She chaired the Friends of Cargilfield for almost three years and has always been a keen supporter of the school. Sally worked as a solicitor in Edinburgh working in commercial/civil litigation and latterly criminal cases before 'retiring' to bring up her children. She then became involved in supporting several charities and is now employed part-time advising a Family Trust. Whilst her days as a keen sportswoman are long behind her she enjoys country sports, entertaining and skiing badly.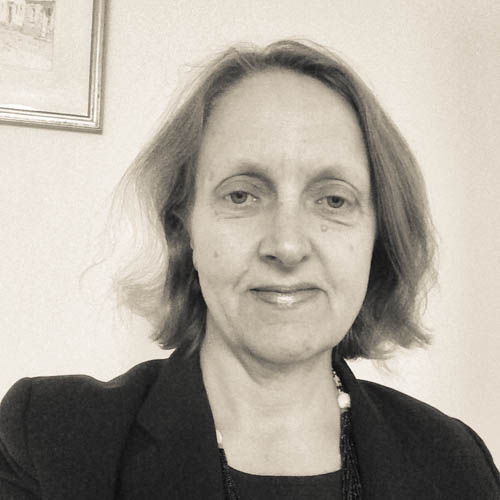 Dr Morwenna Wood, MA (Oxon), MBBS (London), FRCP (Edin)
Morwenna Nyirenda (Wood) qualified as a doctor from University College London in 1991 and prior to that did PPE at Balliol College, Oxford, and worked as a teacher in Nigeria with Voluntary Services Overseas. She worked in London, Oxford and Nottingham before moving to Scotland in 1997. She has been a Consultant Nephrologist since 2002 and Director of Medical Education in NHS Fife since 2008. She has honorary status as Professor with University of St Andrews and as Senior Lecturer with University of Edinburgh.
She has three daughters who have all been at Cargilfield from Nursery onwards. Zengani, Lunjika and Chidaro are now all at Rugby School. Morwenna loves to be outside when she can and her hobbies include walking and gardening. She joined the Board in 2015, and leads the Board on medical and welfare issues.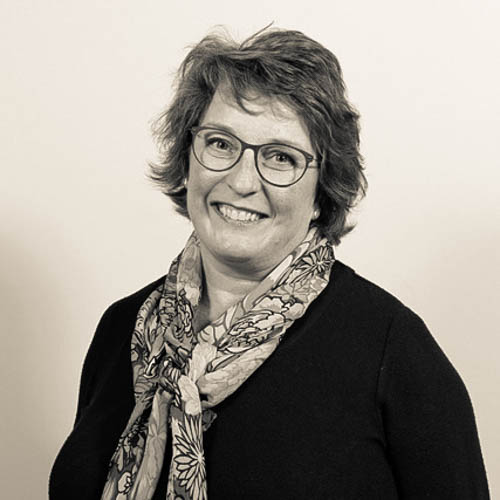 Mrs Susan Younger, LLB, DipLP, W.S., (FGP, G&N)
Susan was brought up in Southern Ireland and Scotland where she attended St Margaret's School, Newington. She studied Law in Aberdeen and moved to Edinburgh to work as a lawyer for 28 years, latterly as a Partner and Head of Banking for Morton Fraser LLP. Whilst maintaining her practising certificate with the Law Society for Scotland she changed the focus of her career on October 2015 and took over as Chief Executive of Cairn Mhor Childcare Partnership Limited, a company based in Fife. Cairn Mhor operates 3 children's residential homes in Leven, Freuchie and Falkland looking after 11 children placed in care by the Local Authorities. This combines Susan's interest in the law around young people and running a business that is providing support and nurture for children who have all had very challenging starts to their lives. She has 3 girls who all attended Cargilfield, as did her husband Mike Younger. Susan joined the Board in 2016 and leads on legal matters.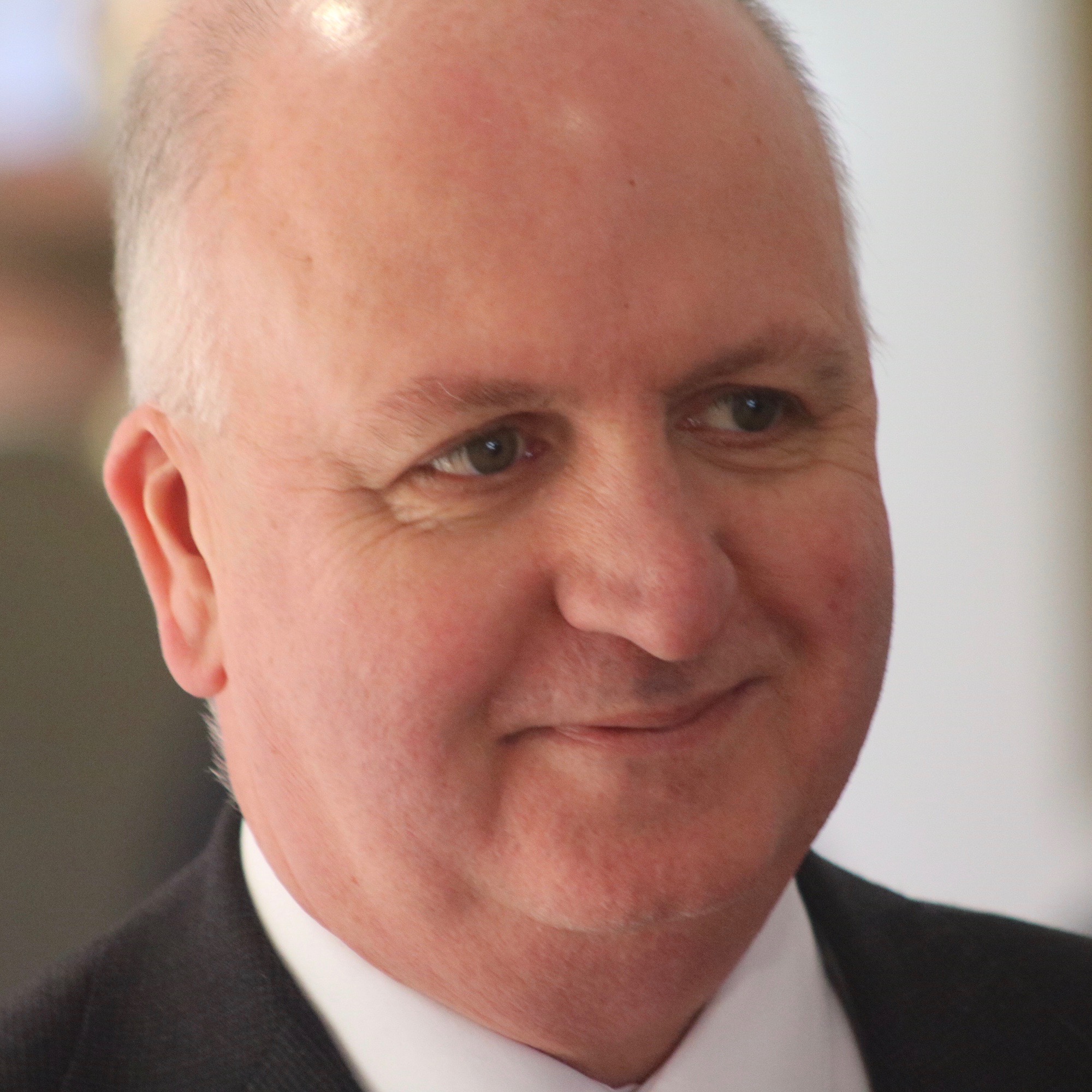 Mr Andrew McGregor, MA (Cantab) (Education and Welfare)
Following school at University College School, Hampstead, Andrew read Classics at Pembroke College, Cambridge. He began his career at Brentwood School before joining Harrow School in 1987, where he taught for three decades. He was House Master of The Head Master's before his appointment to Harrow's Senior Management Team in September 2012. As Senior Tutor, he oversaw safeguarding and child protection as well as other areas of pastoral care and pupil welfare. Andrew takes a keen interest in all forms of sport. He is a published playwright with a love of musical theatre and continues to use his tenor voice wherever possible (most recently with Chelmsford Cathedral Choir). Andrew joined the Board in 2018. He is a member of the Education and Welfare Committee.
Purpose and Governance
Cargilfield School was founded in 1873 as a Charitable Trust, with the principal object of providing the best education for its pupils. The Headmaster is in charge of the day-to-day management of the School, and reports to the Board of Governors. The Board is charged with ensuring the long term stability and effectiveness of the Trust, and is responsible for setting the strategic direction of the School in partnership with the Headmaster and the Senior Management Team.
Governing Documents
The charitable company is governed by its Articles of Association, and publishes its report and accounts annually. The School is subject to review by the Office of the Scottish Charities regulator (OSCR), to ensure that it meets the appropriate charity tests and continues to deliver public benefit. This is a rolling process, and the School was last reviewed, and passed, in 2011.
Board of Governors
The Board generally has a membership of around 10 with the intent of drawing together a variety of skills and experiences appropriate to the functions of the School. In addition to education and the provision of a safe environment, it is particularly important that the Board can offer leadership in legal, financial, medical and commercial matters.
The Governors are appointed by the Board. The composition reflects a mix of past and current parents, former pupils, education professionals and independents with particularly relevant expertise. Generally, members will serve a maximum of two terms of four years each. The position is unpaid.
The Chairman of the Board is Mr David Nisbet.
Communication
The Board encourages an open communications policy. Its members are in attendance at a range of school events, and meet frequently with representatives of the Friends of Cargilfield and the School staff.
While more formal issues or queries should be addressed to the Headmaster in the first instance, the Chairman of the Board can always be contacted through the school office. This can be done by post:
Clerk to the Governors,
45 Gamekeeper's Road,
Edinburgh,
EH4 6HU
Or by email to governors@cargilfield.com, for the attention of 'Clerk to the Governors'.
Cargilfield: The Enduring Objectives
The Governors have agreed the following enduring objectives to underpin the general strategic direction of the school:
To provide the highest standards of teaching; attracting and developing the highest caliber of staff
To deliver an excellent educational outcome for each child by developing their specific interests and abilities to maximize choices for the future
To ensure a broad and challenging educational programme that can stretch and nurture each child
To maintain a boarding/day mix for children 3-13 for entry into the leading Senior Schools across the UK
To provide an active environment for Sport, Drama, Music and wider extracurricular activities
To ensure excellent standards in pastoral care and child welfare from Nursery to 13+
To enable the focus on each child through appropriately small class sizes
To create a sustainable financial foundation for the long term future of the school
The Board at work
Supplemented by the work of its committees, the full Board meets at least once a term. The Board's main objective is to formulate a clear strategy and direction for the School, in partnership with the Headmaster and his Senior Management Team, while ensuring its financial stability. The members of the Board support the leadership and administration of the School both directly, and through the appointment of appropriate external advisers.
At each termly meeting, the Board takes reports from the Headmaster and the Bursar addressing the broad educational, pastoral and financial needs of the School, and always considers critical issues such as child protection, health & safety and a broad review of potential risks. The reports of the various committees described below are tabled and discussed. In addition, the Board holds a strategy meeting early in the Spring Term of each year to consider the longer term direction and management of Cargilfield.
Finance and General Purposes Committee (FGP)
The Finance and General Purposes Committee, assisted by the Headmaster and the Bursar, is responsible for overseeing the financial performance and outlook of the School. The committee recommends to the Board proposals on capital expenditure, fees, staff contracts and employment conditions, and the strategy for pupil and staff numbers. It is responsible for overseeing the investment of financial reserves, and for reviewing the annual accounts. In addition to its responsibility for overseeing risk assessment and mitigation, the FGP also carries the remit for ensuring compliance with legal and regulatory matters such as Charity and Company law. The FGP committee oversees the property of the School. This includes the maintenance of the existing estate, the management of the assets and new building works. Health and Safety issues are considered by an internal committee with a direct report to the full Board.
The FGP committee meets at least once a term and is supported in its work by the Company Secretary (Chiene & Tait), the Auditor (Scott-Moncrieff), financial advisers (Turcan Connell), and HR consultants (Navigator). The Chairman of the FGP is Mr Roger Pim.
Education and Welfare Committee
The Education and Welfare Committee of the Board is responsible for overseeing the broad educational approach at Cargilfield, and meets twice a year. The committee comprises members of the Governing Board and the Senior Management team and provides a forum for consideration of the curriculum, teaching and learning in the school, extra-curricular activities and pastoral issues. The Chairman of the Committee is Mr Angus McPhail.
The Governance and Nominations Committee
This committee meets at least once a year and its purpose is to maximize the effectiveness of the Board. Its remit covers issues such as the structure, development and membership of the Board, as well as succession planning for the School's Senior Management Team. The committee works closely with the FGP Committee in the assessment and mitigation of risks that could impact on Cargilfield. The Chairman of the Committee is Mrs Caroline Cook.