The opening of the new astroturf pitches at Cargilfield took place on Tuesday 5th February 2019.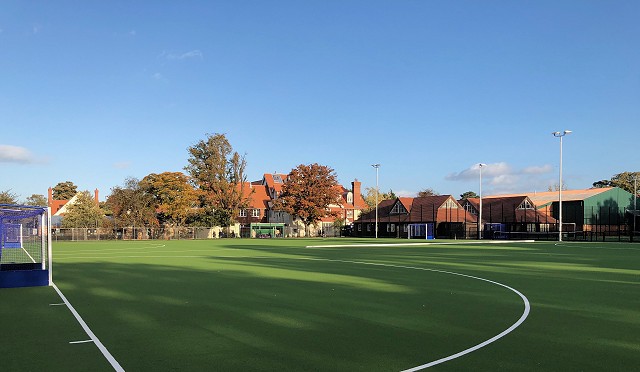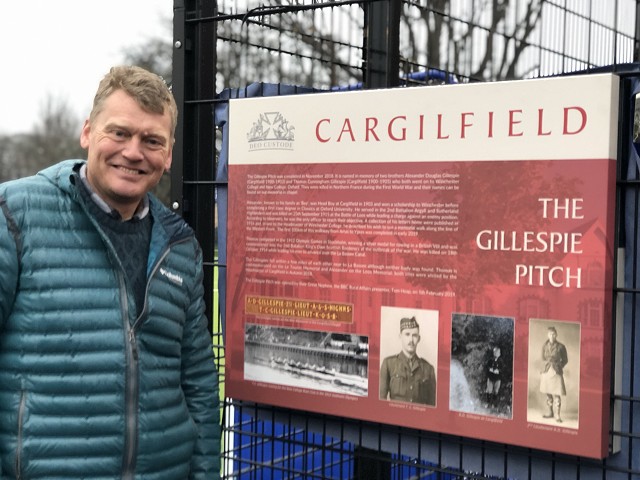 The Gillespie Pitch was completed in November 2018. It is named in memory of two brothers, Alexander Douglas Gillespie (Cargilfield 1900-1903) and Thomas Cunningham Gillespie (Cargilfield 1900-1905), who both went on to Winchester College and New College, Oxford. They were killed in Northern France during the First World War and their names can be found on our war memorial in Chapel alongside the other 123 old boys and masters who fell in the Great War.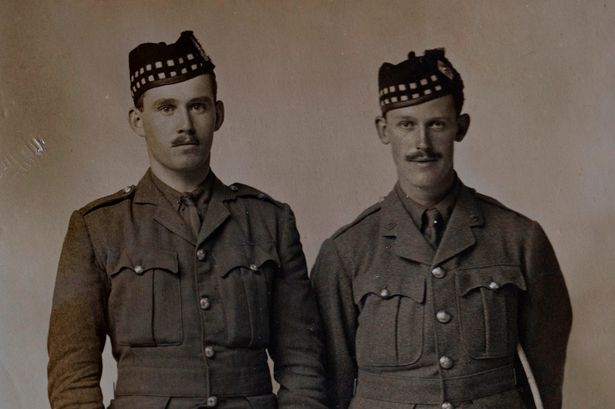 Alexander was Head Boy at Cargilfield in 1903 and won a scholarship to Winchester before completing a first class degree in Classics at Oxford University. He served in the 2nd Battalion Argyll and Sutherland Highlanders and was killed on 25th September 1915 at the Battle of Loos while leading a charge against an enemy position. According to observers, he was the only officer to reach their objective. A collection of his letters home were published in 1916 and, in one to the Headmaster of Winchester College, he described his wish to see a memorial walk along the line of the Western Front. He wrote that he dreamed of a "long avenue between the lines from the Vosges to the sea… I would make a fine broad road in the 'No Mans Land' between the lines, with paths for pilgrims on foot and plant trees for shade." He wrote that he wanted it to be "the most beautiful road in all the world".
The first 100km of this walkway The Western Front Way from Arras to Ypres was completed in early 2019.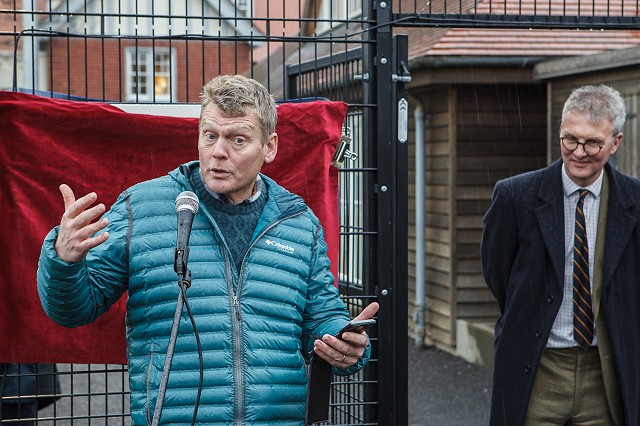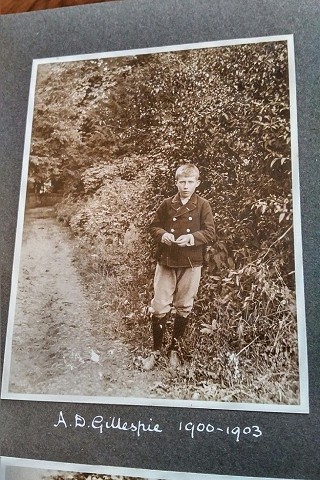 Thomas competed in the 1912 Olympic Games in Stockholm, winning a silver medal for rowing in the British VIII and was commissioned into the 2nd Batalion King's Own Scottish Borderers at the outbreak of the War. He was killed on 18th October 1914 while leading his men to advance over the La Bassee Canal.
The Gillespies fell within a few miles of each other near to La Bassee although neither body was found. Thomas is commemorated on the Le Touret Memorial and Alexander on the Loos Memorial: both sites were visited by the Headmaster of Cargilfield in Autumn 2018.
The Gillespie Pitch was opened by their great nephew, the BBC Rural Affairs presenter, Tom Heap, on 5th February 2019.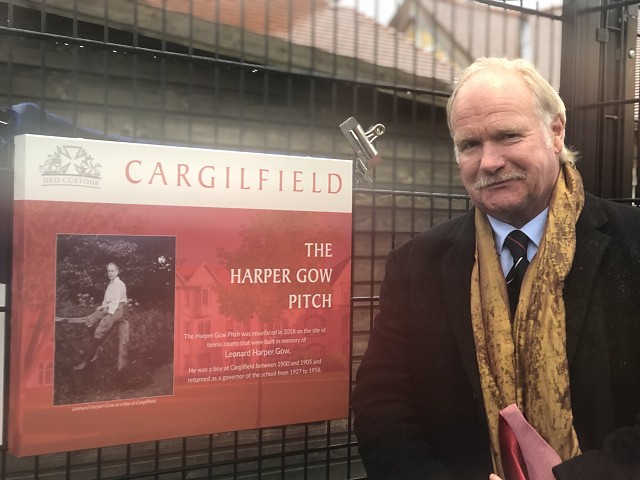 The Harper Gow Pitch was resurfaced in 2018 on the site of tennis courts that were built in memory of Leonard Harper Gow. He was a boy at Cargilfield from 1900 and Head Boy in 1905; he then returned as a Governor of the school from 1927 to 1958. The new playing surface was opened by his grandson and Head Boy of Cargilfield in 1968, also Leonard Harper Gow, on 5th February 2019.