What is going on in the Science Department? Well, apart from learning about the standard Biology, Chemistry and Physics, there is a drive to improve the thinking and problem solving skills of the children. You may recognise this as a large part of the scientific approach in any case, with the need to develop a hypothesis, design and carry out an experiment and conclude on the findings. However we have been trying to widen the children's experience to help their thinking, and to stimulate their interest in Science.
As educators we have the job of trying to prepare children for their future life, but it is very difficult to know exactly what their lives will look like. With the pace of change and the current uncertainty about the political landscape, who knows? It is likely that a high proportion of these children will end up working in jobs that are unfamiliar to us today; indeed, they may not even exist currently. It is therefore very important that we provide them with opportunities to improve their ability to think things through and help them to be able to tackle problems that they have not come across before.
Science aims to stimulate our curiosity in finding out why things happen and it teaches methods of enquiry and investigation to stimulate our critical and creative thought. These will be valuable skills for the future.
The British Science Week gave Form Four and Five the chance to carry out some new and interesting activities. On Friday 15 September we spent all day working on a wide range of different STEM activities (science, technology, engineering and mathematics).
We investigated the sneeze zone- how far a sneeze can travel and how we can prevent others from getting ill. We were able to learn about the spread of microbes and their potential to infect people.
The ability to be able to come up with new ways to tackle infection is a critical area in medicine today.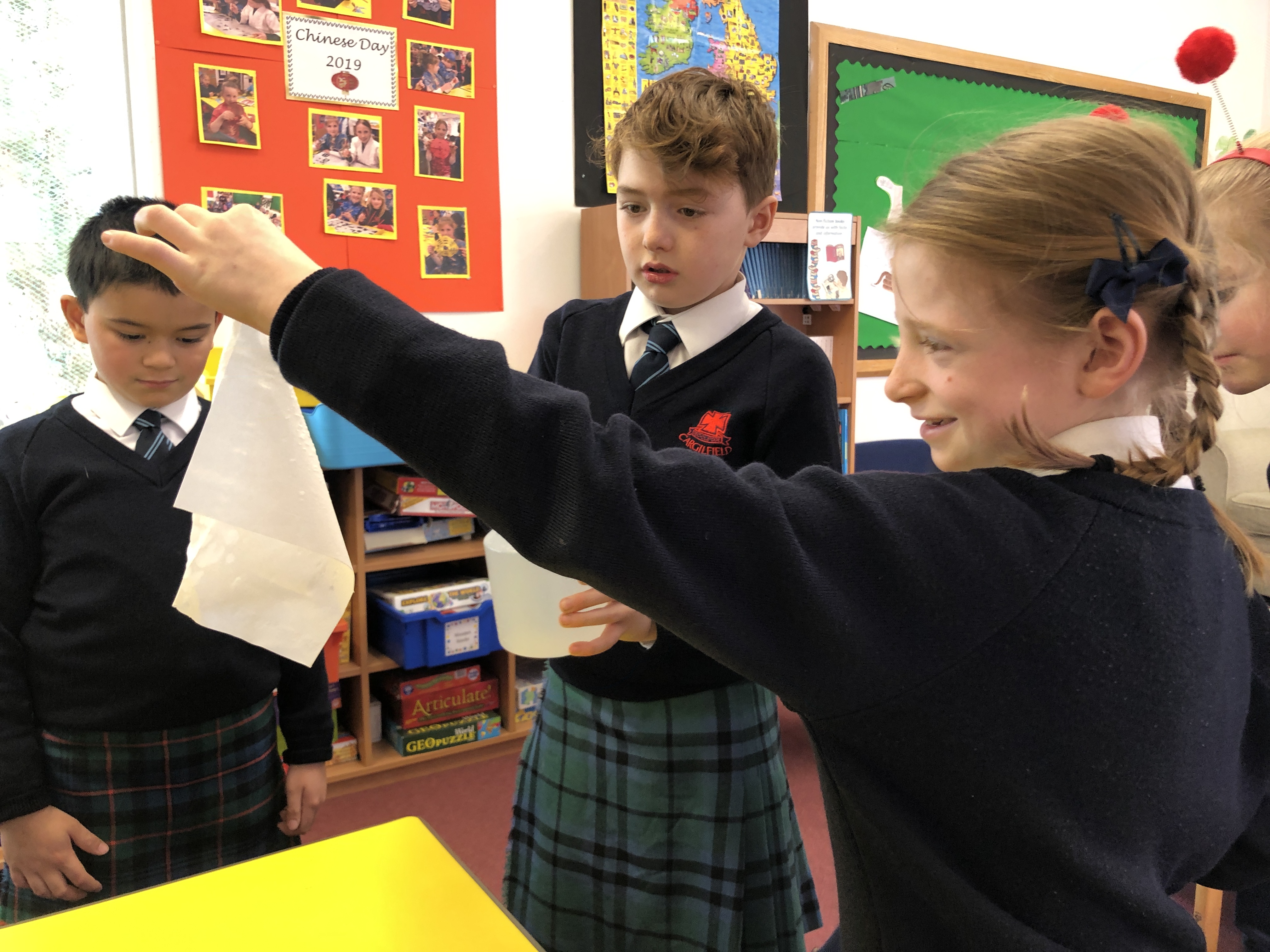 We investigated the problem of microfibres in fleece material and were horrified to discover that these microfibres get into our own food chain. This issue links with the need to raise awareness of the importance of looking after our environment. As the WWF advertisement says"we are the first generation that knows we are destroying the world and could be the last that could do anything about it". Mr. Stephen ran a Dragons' Den style activity which invited groups of children to design a possible solution to the problem of plastic waste, and pitch for the investment required to take their idea forward.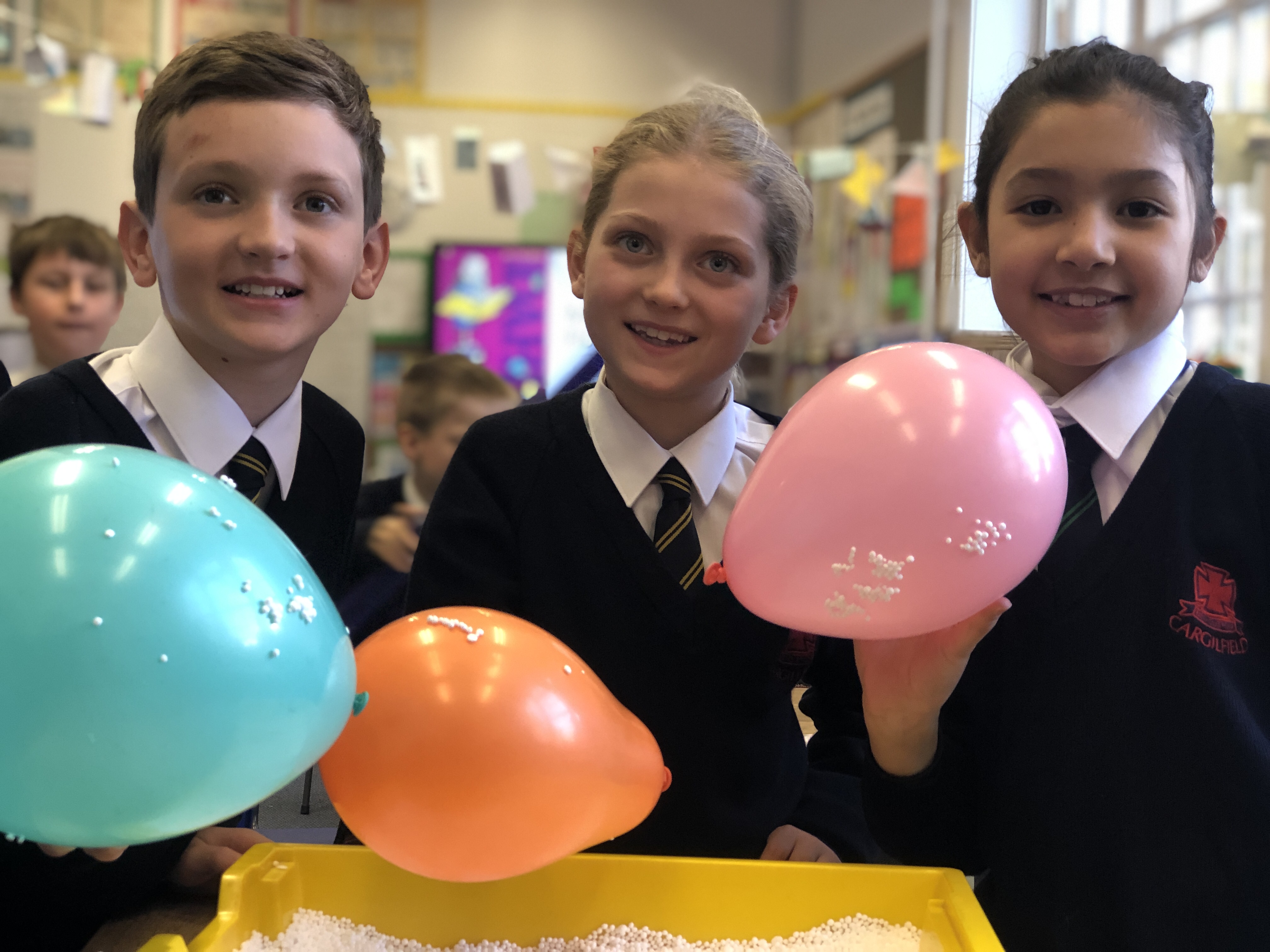 We also explored static electricity and discovered that is used to help reduce pollution from smoke stacks and in other challenging environments. We looked at a photo on an electrostatic precipator but probably preferred the twelve different stations where we were able to experiment with static electrify!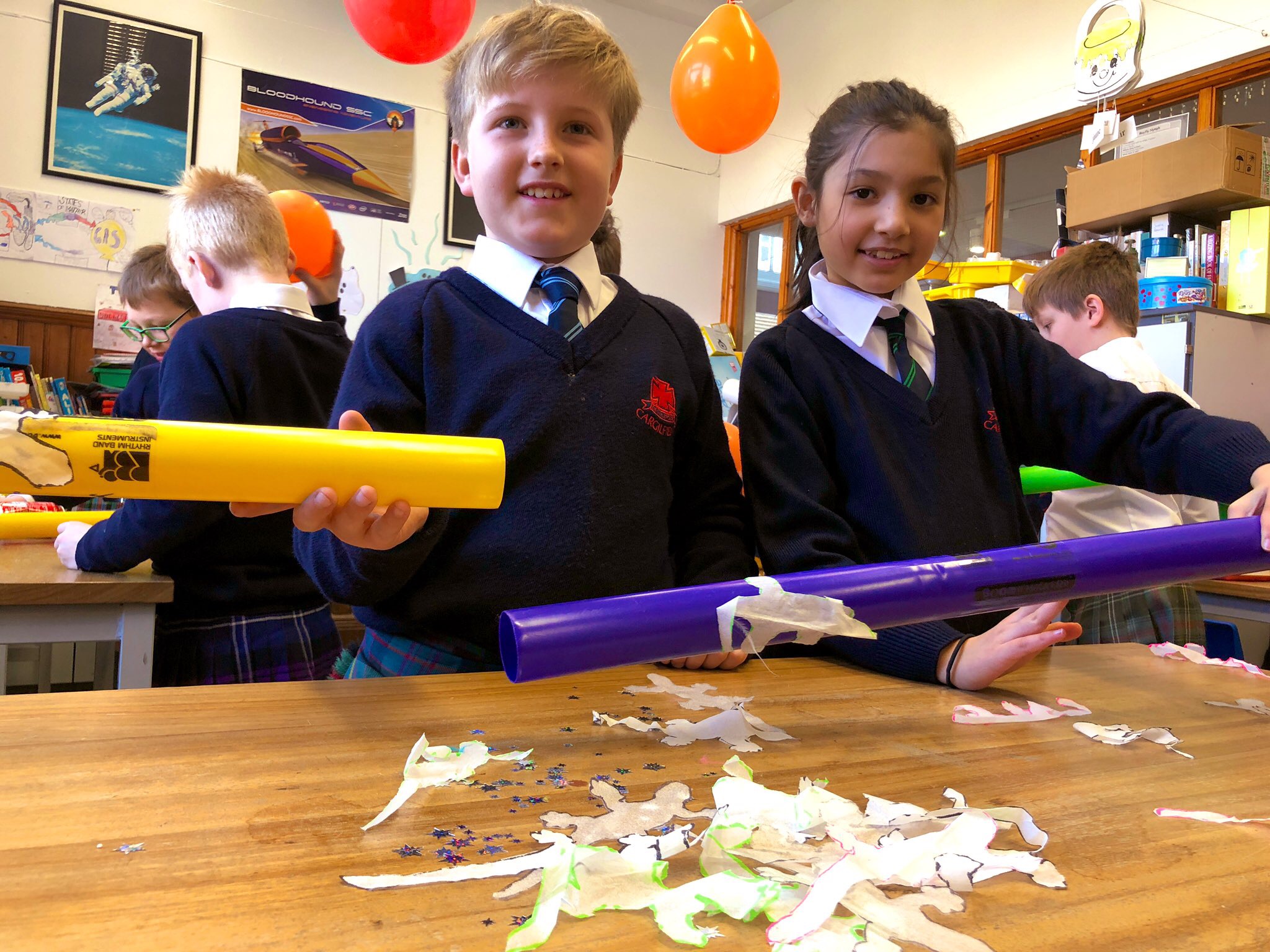 Engineering came to the fore when we were challenged to build the best paper airplanes and also the highest possible tower using only spaghetti and marshmallows and, of course, our knowledge of the triangle as a very stable building base.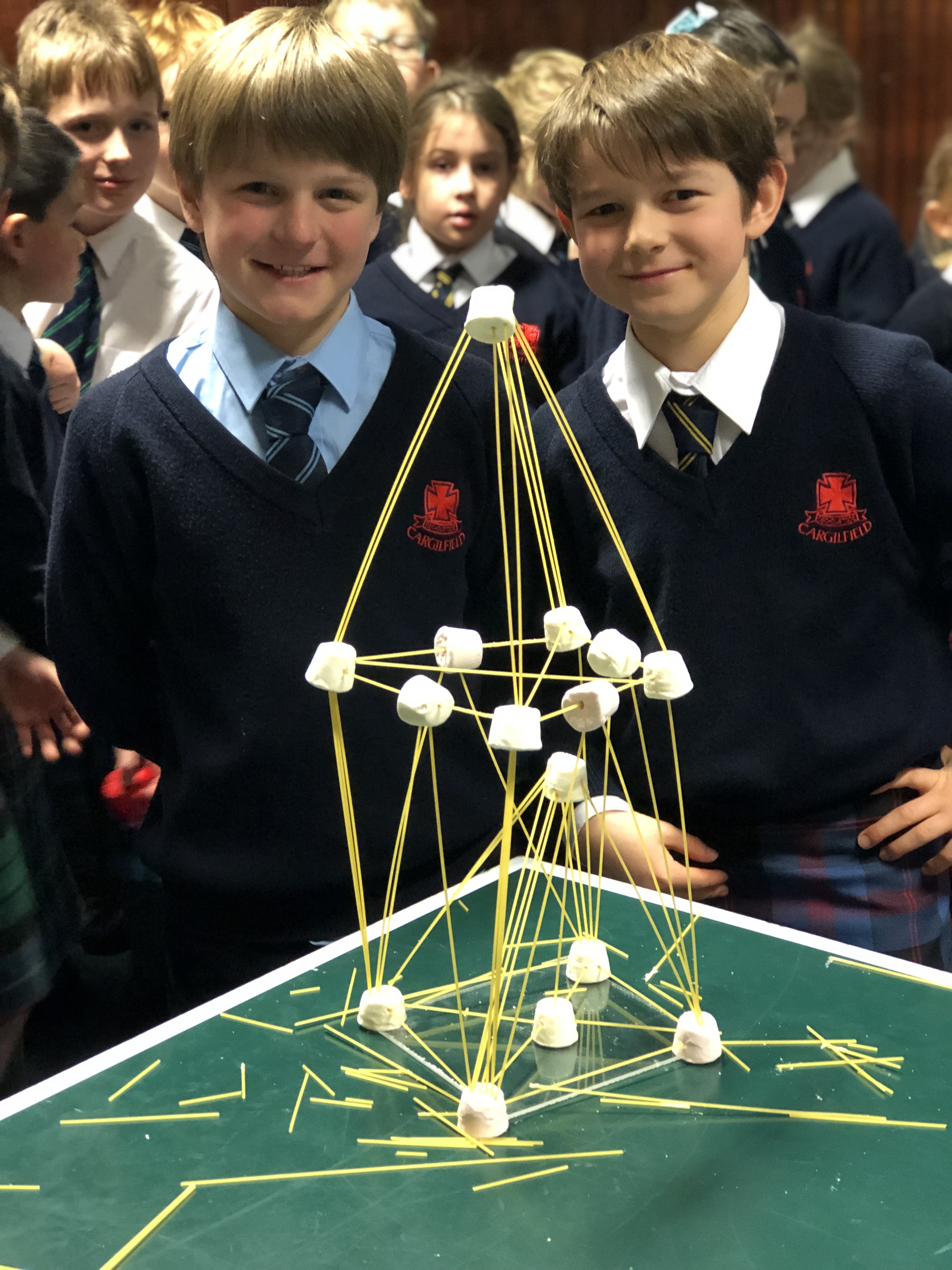 It was a very successful day, enjoyed by all the children. Perhaps the best moment for me was when a young girl said to me that she had never thought that she could be an engineer. Well, why not?
In the Summer Term we will be building a simulated neuron network to help us understand how when we learn something new, neurons in our brains make new connections. This links with research into Alzheimer's disease, which is forecast to grow rapidly. One million people in the UK will have dementia by 2025 and this will increase to two million by 2050. (Alzheimer's Research UK)
Form Five Maths plan to carry out a Waste Audit, identifying the waste that is sent to landfill. They will also carry out a Plastic Waste Audit. Both sets of data will be reviewed later in the year and we hope that we will see an improvement.
Science and Maths are very useful in helping the children learn how to investigate problems and how to use a structured method to do so. Ensuring that they are able to be creative is also part of this process. It is quite likely that some of the children at Cargilfield will go on to make a significant contribution to the problems of the future. Hopefully we can help give them some of the skills to do so.
Fiona MacKerron